Saturday, November 10, 2018 at 8:04AM
FARM HAPPENINGS
NOVEMBER 2018
The falling leaves and cool weather are ushering in one of our favorite holidays on the farm. Our work and care through the summer means a feast for the fall as our beautiful, pastured turkeys are ready for a place at the center of your Thanksgiving table. What makes a UNM bird so good? Grass. And plenty of it. Each day our poultry graze on greens as we harvest sprouts from our greenhouses for them. This, along with any insects and worms they forage throughout the day, and our custom no corn/no soy poultry feed, means a bird better than any other.
We still have a great selection of turkeys and will be harvesting more throughout next week. If you're interested in necks for a tasty broth, or hearts and livers for nutrient-dense eating, we also have those available to purchase. From raw cheeses to lard, bone broths to eggs, we have many ingredients at the farm to help you eat local for Thanksgiving this year.
---
Our rich, creamy raw milk is plentiful right now. Many of you remember the woes of a year ago when our milk sold as quickly as we could bottle it. We've made some adjustments at the dairy in anticipation of a busier season and all who come for a gallon are able to get it! There's an incredible amount of cream on our milk this time each year. Components increase in the fall, while unfortunately, production decreases - but it's all part of the cycle on the farm. Now is a great time to grab an extra gallon and whip up some butter, or try a batch of sour cream.
We milk each morning and after a couple of days this tank is full. Next up we bottle and have it fresh on the shelves. Never pasteurized. Never homogenized. Never altered in any way. Just pure, raw milk. There's no reason to tamper with something so good in the first place!


---
You may have seen the many food recalls throughout the nation in the news recently. What a complicated mess our food system has become! And such a sad waste of so many animals. Keep it simple! Grow it yourself. Buy from your local farm. Cook at home. Use real ingredients. Take back control over your food. You will eat better, it will taste better, and you will feel better.
"These recalls demonstrate just how complex and interconnected our food system is today. When you buy something from the store, it's possible the company that produced it was three companies ago,' said Will Wallace, senior food policy analyst for Consumers Union. 'This is a big deal. It could impact tens of thousands of people, if not more."
Recall hits millions of pounds of food
---
Join us as we welcome Emily Saddler to the farm to talk the power of herbs, or come learn the ins & outs of the hive with our favorite beekeeper. Below is what's currently on the calendar. Simply follow the links to sign up:
FIGHTING ILLNESS WITH HERBS
Tuesday, November 13 at 6:30pm
Instructor - Emily Saddler of OrganicEmily.com
Tuition - $12 (includes make & take Winter Fire Cider remedy & recipes)
Register Here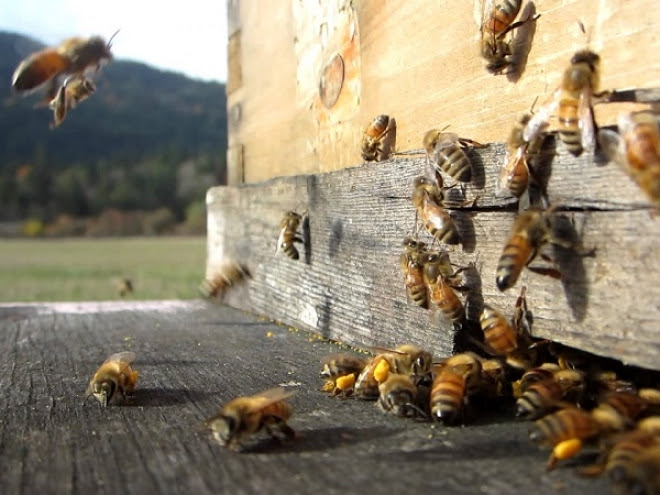 THE ABC's OF BEEKEEPING
Thursday, November 29 at 6:30pm
Instructor - Mark Ellingson of Neighborhood Beekeeping
Tuition - $20 (includes one 8oz. jar of local, raw honey)
Mark recommends ordering bees by February so this a great time to begin making your plan for next year.
Register Here
Our cured pork contains four simple ingredients - sea salt, turbinado sugar, hickory smoke, and celery juice powder. This means the meat is cured naturally without the use of sodium nitrate or nitrite. So when you fry up some of our thick cut bacon you know it not only came from UNM pork, but there's no chemicals needed to give it that great flavor.

We're currently taking half and whole pork orders for pick up in December. If cured isn't your thing we also have a fresh option which includes sliced pork belly. Our next orders will be available DECEMBER 13 & 15. Deposits are due SUNDAY, NOVEMBER 25. Corriente beef, Angus beef, lamb, and salmon are also available. Do you want to try our meat before you make a big purchase? Stop by our farm store and pick up some separate cuts.

Corriente Beef Angus Beef Pork Lamb Salmon


We're celebrating as our very own UNM Market Manager, Kristin, had her first published article last month! Check it out in the October issue of Devour Utah Magazine. She's an expert when it comes to bone broth so if you have questions she can help, or take her bone broth class the next time it's on the calendar here at the farm.
WISE WORDS