Turkey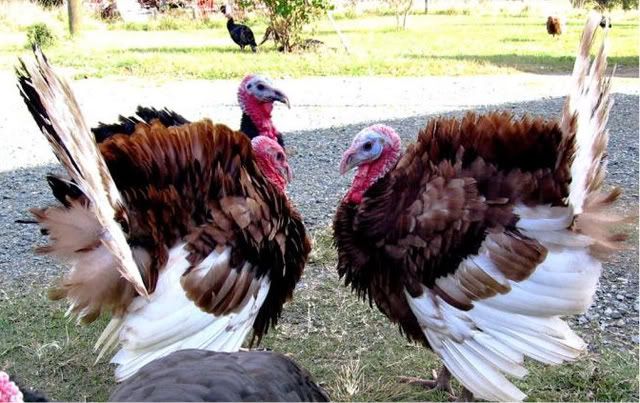 As of January 2013, we still have a few broad-breasted white turkeys available to purchase at our farm. Our farm hours are:
Thursdays: 2-5pm
Saturdays: 9am-12pm
Our address is 7402 South 5490 West in West Jordan. Please access 5490 West by way of 7800 South. Drive to the big, red barn behind our house.
Important Information:
Turkeys will be available on a first-come, first-serve basis.
Available as a frozen bird.
Product comes packaged as a whole turkey. We currently do not offer packaging in any other form.
We accept cash, check, VISA, Mastercard & Discover as payment at our farm in West Jordan, Utah.
We do not sell live birds.

We have chosen to raise Bourbon Red turkeys because they have many benefits. According to a taste test sponsored in part by Slow Food USA, this breed placed second overall because of its flavor, texture and tenderness. Another benenfit is they are a heritage breed turkey, which means they forage better on grasses and do well on pasture.
We will also be raising Broad-Breasted White turkeys this year. These birds tend to be larger in size, with more breast meat than the heritage breed turkeys.
Our birds never receive any growth hormones or antibiotics. They spend their days outside in the fresh air and sunshine, eating grasses and locally produced grains. They are clean, healthy and happy!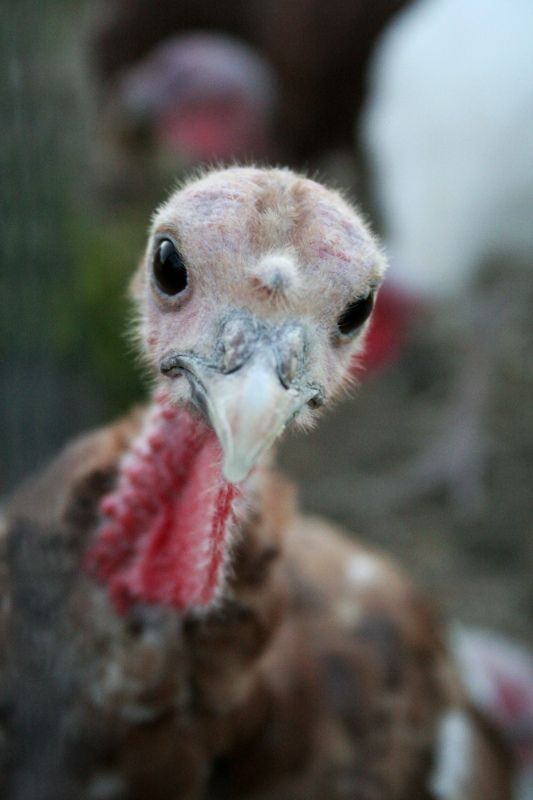 These turkeys are very moist and flavorful, thus there is no need to inject them with broth or fillers, as is commonly done in the commercial industry. The turkey you receive is 100% natural.
FROZEN, ALL NATURAL BOURBON RED TURKEY - $6.50/lb.
Turkeys will generally weigh between 6-15 lbs.

Currently unavailable

FROZEN, ALL NATURAL BROAD-BREASTED WHITE TURKEY - $5.00/lb.
Turkeys will generally weigh between 10-25 lbs.

A limited selection available